Specialist advice on procurement
Our tendering services offers you the best specialist advice on procurement
In addition to framework agreements, we can help you manage your own competitive tenders. Our tendering services support you in a range of procurement issues – in any size or type of procurement.
Our specialists have specific experience and knowledge of public procurement, competitive tendering and contract law.
The day rate for our consulting services is 900 euros. In return, we ensure that your procurement complies with legislation and you save on prices and other expenses:
Successful tenders require cooperation
We seek to offer you products and services that meet your needs. Therefore, we always carry out tendering services in cooperation with you.
·         As our customer, you are the contracting authority and you describe the subject matter for procurement.
·         Our tender consultant identifies the appropriate quality criteria, helps you to describe the subject matter and select the correct procedure, and draws up the most efficient pricing model.
·         Our lawyer ensures that the tendering process complies with legislation, draws up the contract terms, and manages any other technicalities related to the agreement.
Single assignment or partnership agreement?
You can access our tendering services during a single assignment or you can sign a partnership agreement. To find out more, please contact the account manager for your administrative branch.
Our tender consultant and lawyer will take between one and three weeks to carry out the competitive tendering process. The workload depends on the extent and procedure of the tender.
Below is an example of the tendering services process for the open procedure:
1.      Preparations: An agreement, planning the procurement and drawing up the invitation to tender
2.      Tendering: Sending the invitations to tender and receiving tenders
3.      Processing tenders: Assessing and comparing the tenders, and making the procurement decision
4.      Contract negotiations: Finalising contracts and publishing the contract award notice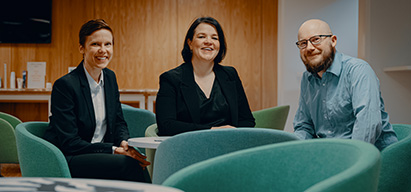 Hansel tuki onnistunutta ICT-hankintaa
Valtiovarainministeriöllä on käynnissä mittava valtionavustustoiminnan kehittämis- ja digitalisointihanke. Kun hanke on iso, on apukin tarpeen. Valtiovarainministeriö luotti hankkeessa toteutettavien tietojärjestelmäpalveluiden kehitys- ja ylläpitotehtävien kilpailutuksessa Hanselin tukeen.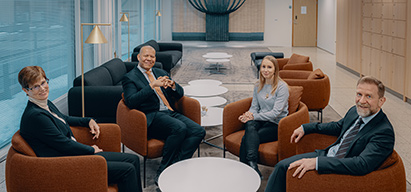 Innovaatiokumppanuus on hankintojen oppimismatka
Sisäministeriössä ollaan erittäin kiinnostuneita ihmisten kokemasta turvallisuuden tunteesta. Sitä halutaan mitata ja ymmärtää syvällisesti, jotta turvallisuuden tunteen taso saadaan pidettyä korkealla. Apua päätettiin hakea moderneista teknisistä ratkaisuista ja tekoälystä.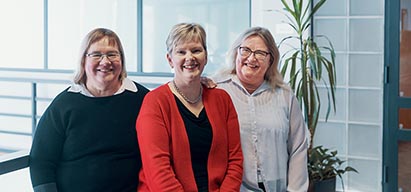 Sotainvalidien palveluiden laatu taattiin hyvällä hankintaosaamisella
Kaikki hankinnat ovat tärkeitä, ja kaikilla hankinnoilla on merkitys. Jotkut hankinnat kuitenkin erottuvat joukosta sekä arvoltaan sekä tärkeydeltään. Valtiokonttorille tällainen haaste oli sotainvalidien hoidon ja kuntoutuksen ja sotaveteraanien laitoskuntoutuksen kilpailutus.